Why would you choose a specialist prosthodontist to do your bridge 🤔
General dentists who offer crown and bridge treatments will usually have undergone less formal training, often having less experience than a specialist prosthodontist. They are usually limited to using more simple techniques, not being aware of advanced procedures used by specialist prosthodontists. They also sometimes are not able to diagnose those patients with more difficult mouths before commencing treatment.
Owing to specialist prosthodontists intensive training, they are in the best position to fully diagnose, plan and advise on appropriate treatment and use various crown and bridge techniques underpinned by scientific evidence, research and experience. In addition, specialist prosthodontists can therefore also treat both simple and more complex or challenging crown and bridge patients. They also work with more experienced dental technicians (who do their laboratory work) and dental surgery assistants (often working on the best cosmetic outcome) which means the "team" treating you is the best than can be provided. This is certainly the case at Northland Prosthodontics !!!
A bridge the gap created by one or more missing teeth. A bridge is made up of two crowns one on each tooth on either side of the gap – these two anchoring teeth are called abutment teeth -and a false tooth/teeth in between.
Find out more about Implant Bridges…
What Are the Benefits of Bridges?
Restore your smile
Restore the ability to properly chew and speak
Maintain the shape of your face
Distribute the forces in your bite properly by replacing missing teeth
Prevent remaining teeth from drifting out of position
What Types of Bridges Are Available?
There are three main types of dental bridges:
Traditional bridges involve creating a crown for the tooth or implant on either side of the missing tooth, with a pontic in between. Traditional bridges are the most common type of bridge and are made of either porcelain fused to metal or ceramics.
Cantilever bridges are used when there are adjacent teeth on only one side of the missing tooth or teeth. This is not very common anymore and is not recommended in the back of the mouth where it can put too much force on other teeth and damage them.
Maryland bonded bridges (also called a resin-bonded bridge or a Maryland bridge) are made of porcelain, teeth supported by a metal or porcelain framework. Metal or porcelain wings often on just one side of the bridge are bonded to your existing teeth.
Bridge (Impression)
What Is the Process for Getting a Bridge?
During the first visit for getting a dental bridge, the abutment teeth are prepared. Preparation involves recontouring these teeth by removing a portion of enamel to allow room for a crown to be placed over them. Next, impressions of the teeth are made, which serve as a model from which the bridge, pontic, and crowns will be made by a dental lab. Your prosthodontist will make a temporary bridge to wear to protect the exposed teeth and gums while the bridge is being made.
During the second visit, your temporary bridge will be removed and the new porcelain bridge will be checked and adjusted, as necessary, to achieve a proper fit. Multiple visits may be required to check the fit of the framework and bite. If the dental bridge is a fixed bridge, your dentist may temporarily cement it in place for a couple of weeks to make sure it is fitting properly. After a couple weeks, the bridge is cemented into place.
How Long Do Bridges Last?
Dental bridges can last 15-20  years and even longer with good oral hygiene and regular checkups.
Case 1 – Front Bridge – preparation and stages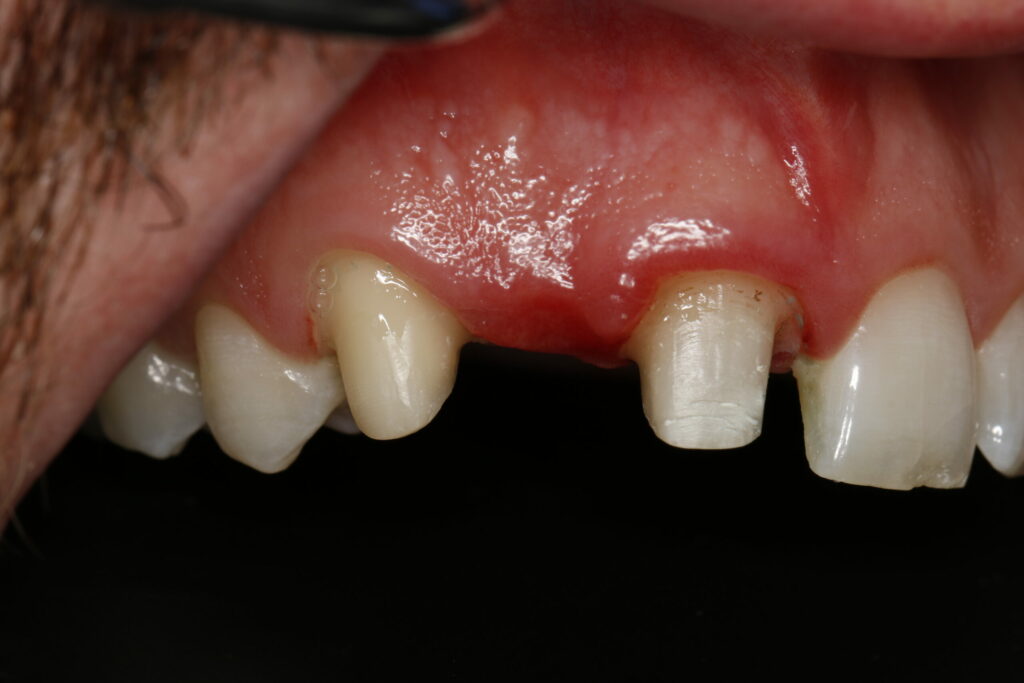 Case 1 – Front Bridge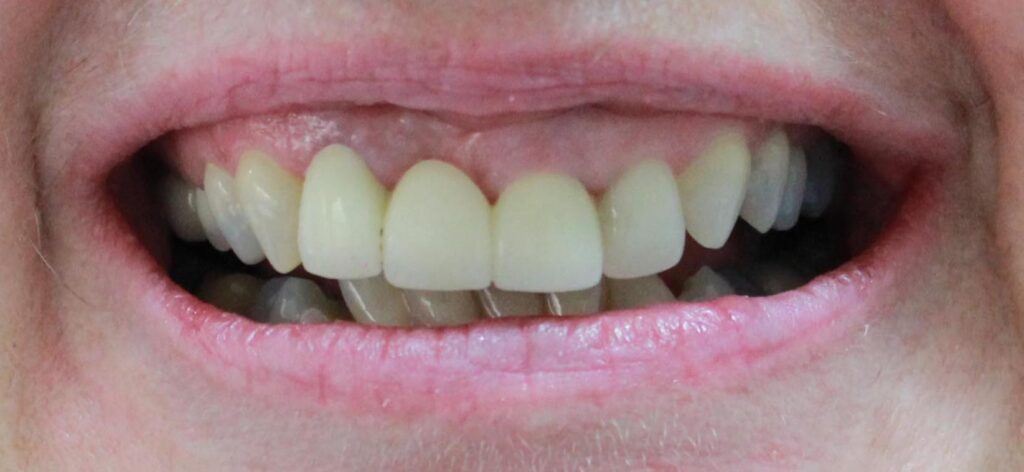 Case 2 – Front Bridge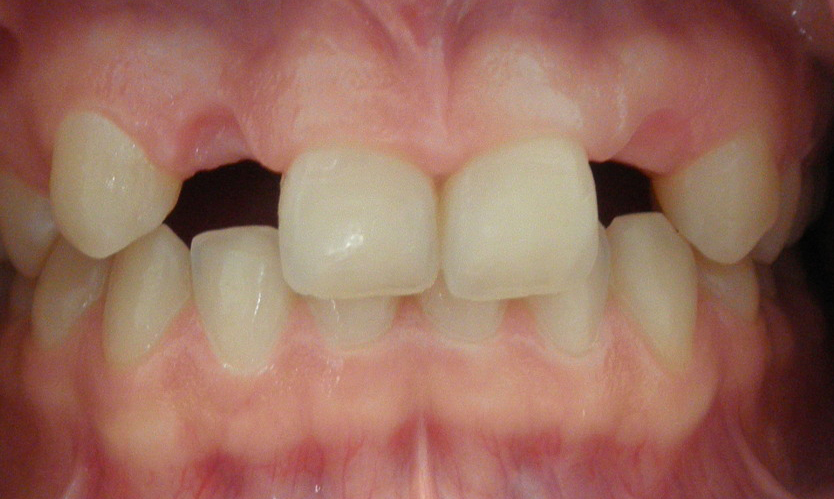 Case 3 – Front Bridge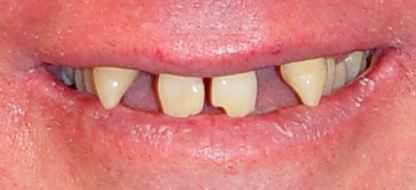 Case 4 – Front Bridge
Case 5 – Back Bridge
Case 6 – Back Bridge