A denture is a removable replacement for missing teeth and the tissues connected to those teeth.
Complete dentures replace all of the teeth, while partial dentures fill in the spaces created by missing teeth and prevent other teeth from shifting position. An implant denture is a type of denture that is supported by and attached to implants.
Types of Dentures
Click on the links below for more information.
Which Dentures are Right for Me?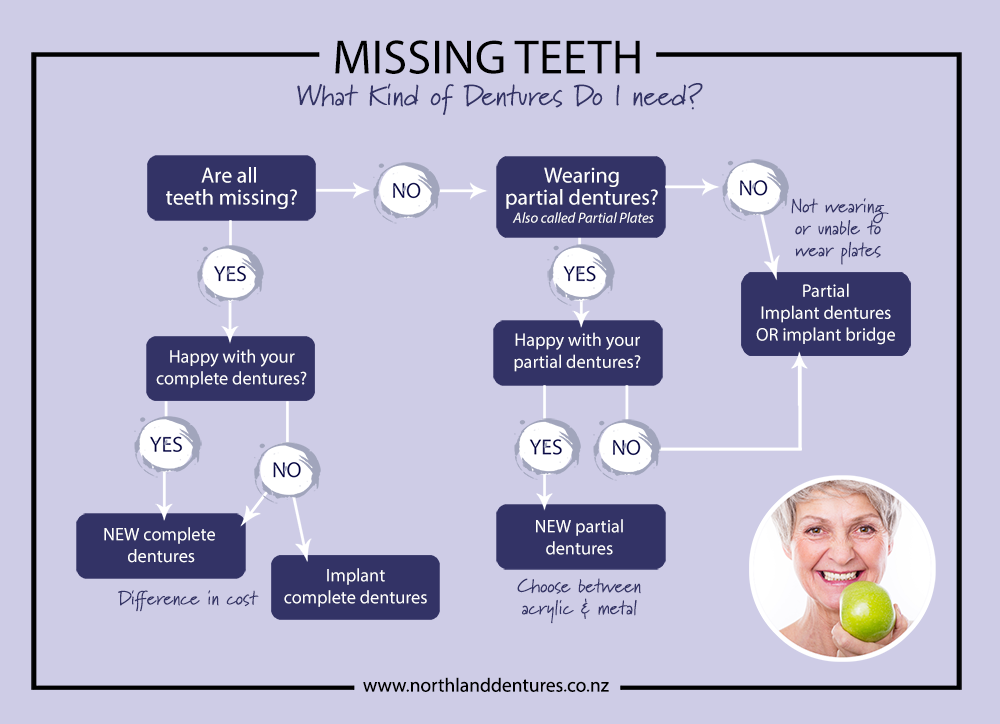 What Next?

An initial prosthodontic consultation is usually recommended to determine your treatment needs. You don't need a referral for this. Give us a call on 09 430 0046 or Email Us.
Save