Questions for you if you wear dentures or plan to wear them in the future…
Is it possible to make high quality specialist dentures? YES, YOU CAN!
Should you have to put up with problems with uncomfortable dentures? CERTAINLY NOT!
Can dentures look fabulous and also be comfortable? YES, THEY CAN!
Can I have a cosmetic makeover, so no one knows I have dentures? YES, YOU CAN!
Interested ? 🤔 maybe you need to come and see us at Northland Prosthodontics.
The loss of teeth has been described as a predicament for people with a feeling that they are crippled in a way. It is disabling and, for many sufferers, considered a matter of shame, giving rise to feelings of loss of self-esteem, loss of attractiveness, ageing and other negative feelings.
At Northland Prosthodontics, we individually custom make all of the dentures made for patients. We absolutely love making dentures for our patients. We can customize dentures to look exactly the way you want. You can even take the  wax trial denture home before it is finished to show your family to ensure that they are completely happy with your new look.
We have a customized method of denture tooth selection in terms of shape and colour using on the highest quality denture teeth from the United Kingdom and Germany. Unlike most dentists and clinical dental technicians, we do not use low cost and quality teeth from South-East Asia and China. You will experience the team effort with the skills in denture tooth selection of my experienced dental surgery assistant, Lesa who pays meticulous attention to detail with many years prior experience in the beauty industry. Such a  great asset for our cosmetic dentistry at Northland Prosthodontics.
I work closely with my dental technician, Taka Hosaka who I know is the best denture technician in New Zealand. In Japan he would be called a "master" technician. Although Taka's dental laboratory (DT Denture Design) is in Auckland, digital technology enables constant communication between us, ensuring the production of the best possible dentures.
With a goal of making your new "bespoke" dentures looking and feeling as natural as possible, we want to improve people's smiles and change their lives.
Types of Dentures
Click on the links below for more information.
Which Dentures are Right for Me?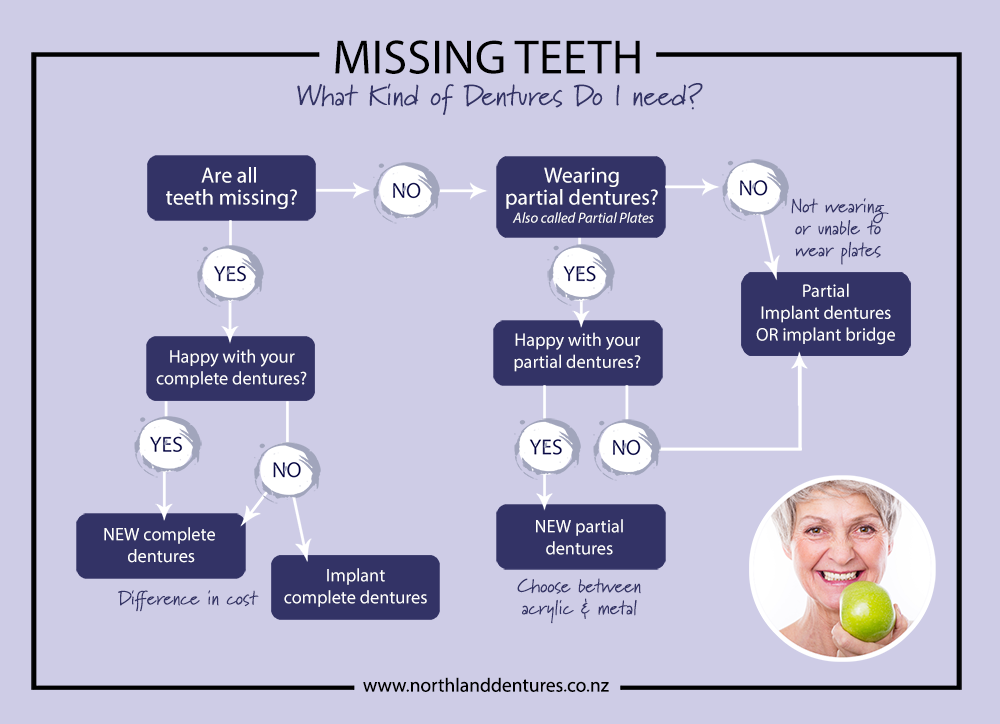 What Next?

An initial prosthodontic consultation is usually recommended to determine your treatment needs. You don't need a referral for this. Give us a call on 09 430 0046 or Email Us.
Save