Why would you choose a specialist prosthodontist to do your crowns 🤔
General dentists who offer crown and bridge treatments will usually have undergone less formal training, often having less experience than a specialist prosthodontist. They are usually limited to using more simple techniques, not being aware of advanced procedures used by specialist prosthodontists. They also sometimes are not able to diagnose those patients with more difficult mouths before commencing treatment. Owing to specialist prosthodontists intensive training, they are in the best position to fully diagnose, plan and advise on appropriate treatment and use various crown and bridge techniques underpinned by scientific evidence, research and experience. In addition, specialist prosthodontists can therefore also treat both simple and more complex or challenging crown and bridge patients. They also work with more experienced dental technicians (who do their laboratory work) and dental surgery assistants (often working on the best cosmetic outcome) which means the "team" treating you is the best than can be provided. This is certainly the case at Northland Prosthodontics !!!
A crown is a restoration that covers, or "caps," a tooth to restore it to its normal shape and size, strengthening and improving the appearance of a tooth. Crowns are necessary when a tooth is generally broken down and fillings won't solve the problem. If a tooth is cracked, a crown holds the tooth together to seal the cracks so the damage doesn't get worse. Crowns are also used to restore a tooth when there isn't enough of the tooth remaining to provide support for a large filling, attach a bridge, protect weak teeth from fracturing, restore fractured teeth or cover badly shaped or discoloured teeth.
To prepare the tooth for a crown, it is reduced so the crown can fit over it. An impression of the teeth and gums is made and sent to the lab for the crown fabrication. A temporary crown is fitted over the tooth until the permanent crown is made. On the next visit, the dentist removes the temporary crown and cements the permanent crown onto the tooth.
Why crowns and not veneers?
Crowns require more tooth structure removal, hence they cover more of the tooth than veneers. Crowns are customarily indicated for teeth that have sustained significant loss of structure or to replace missing teeth. Crowns may be placed on natural teeth or dental implants.
What is the difference between a cap and a crown?
There is no difference between a cap and a crown.
Do crowns look natural?
Yes. The main goal is to create a crown that looks like a natural tooth. To achieve a certain look, a number of factors are considered, such as the colour, bite, shape and length of your natural teeth. Any one of these factors alone can affect your appearance.
How long do crowns last?
Usually 15-20 years, subject to any habits like grinding your teeth, chewing ice or fingernail biting.
Upper Front Crowns
Case 1 -example of normal single crown -upper left front tooth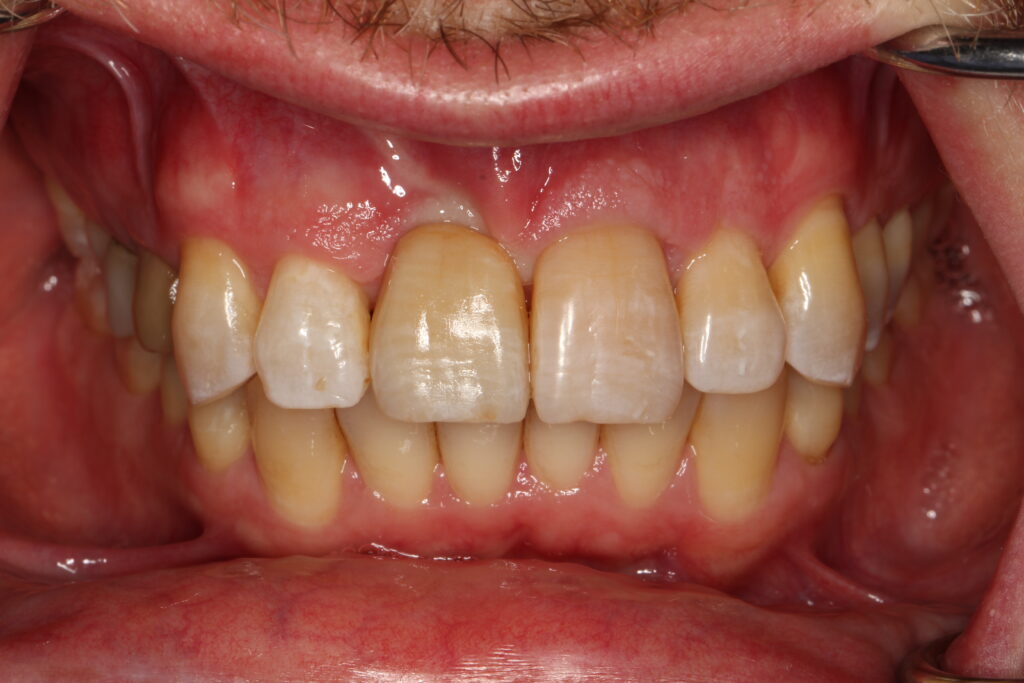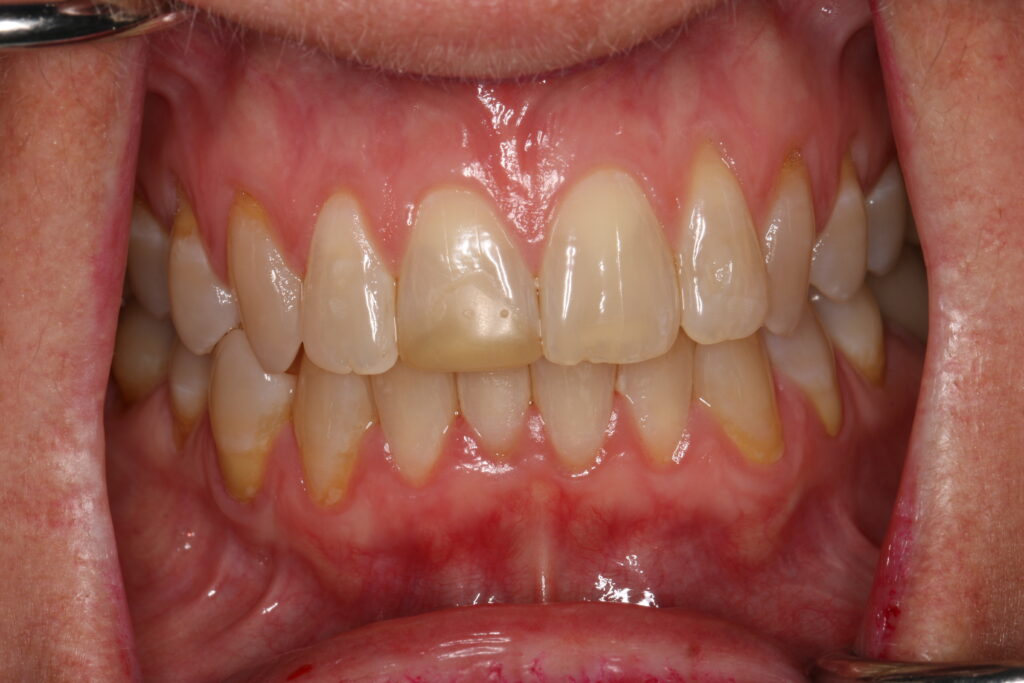 Case 1A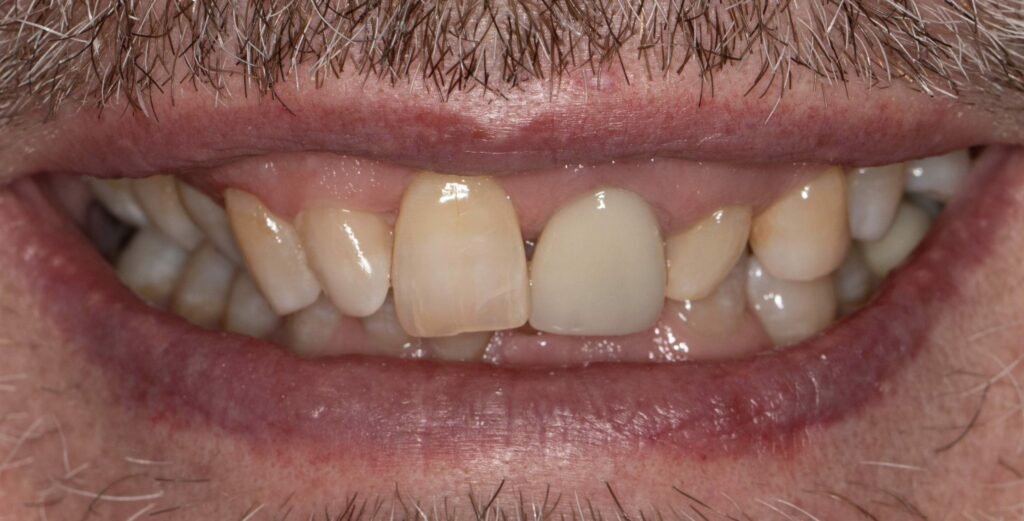 Case 2
Case 3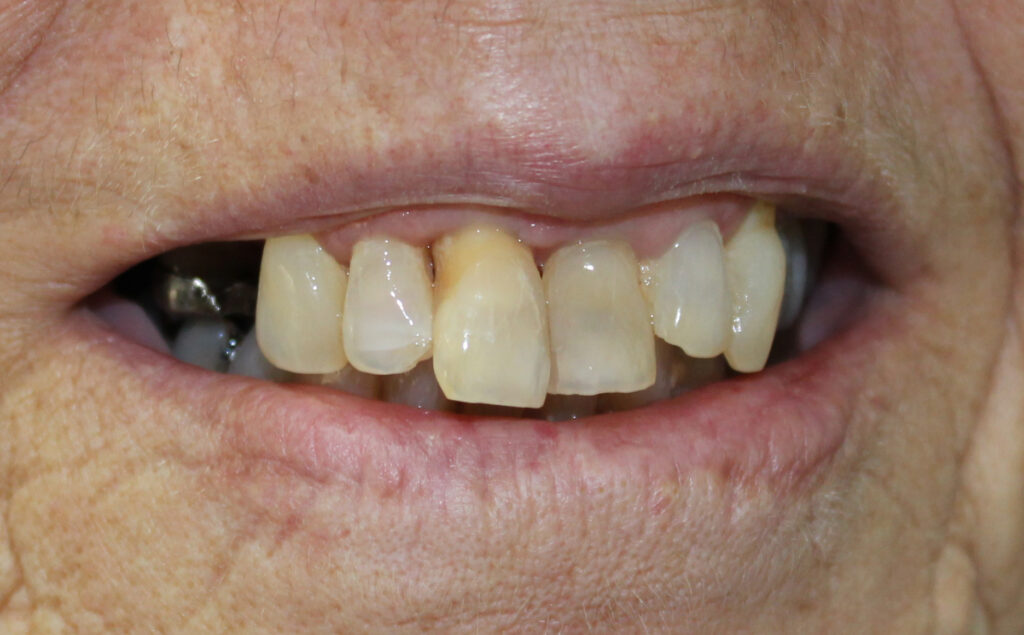 Case 4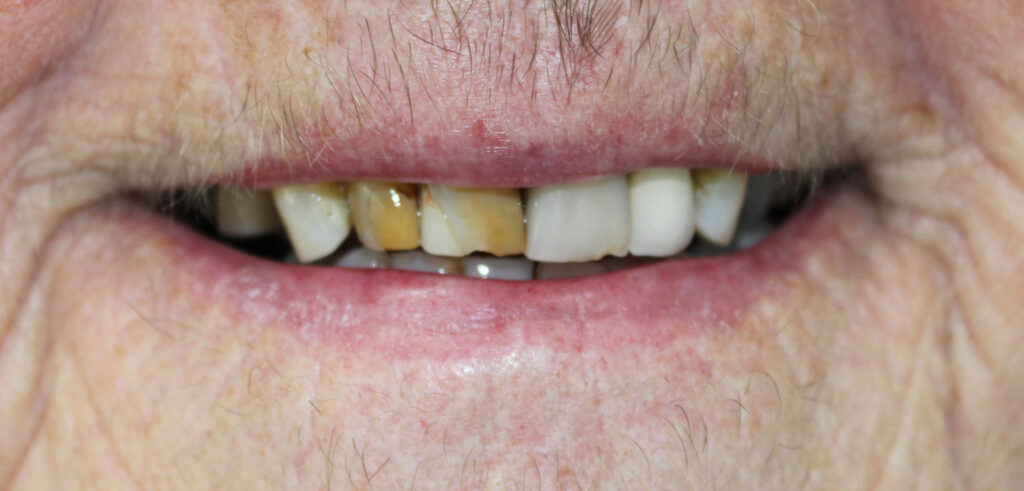 Case 5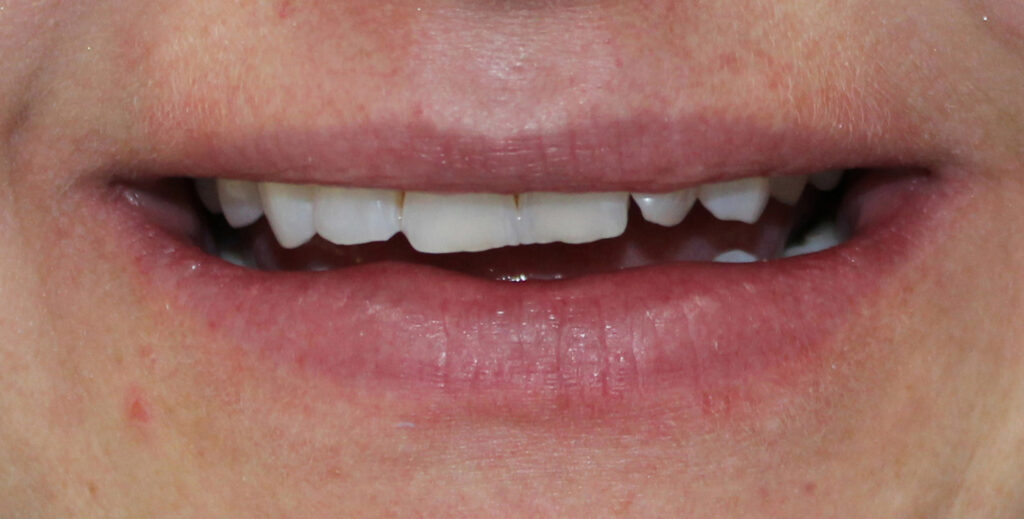 Case 6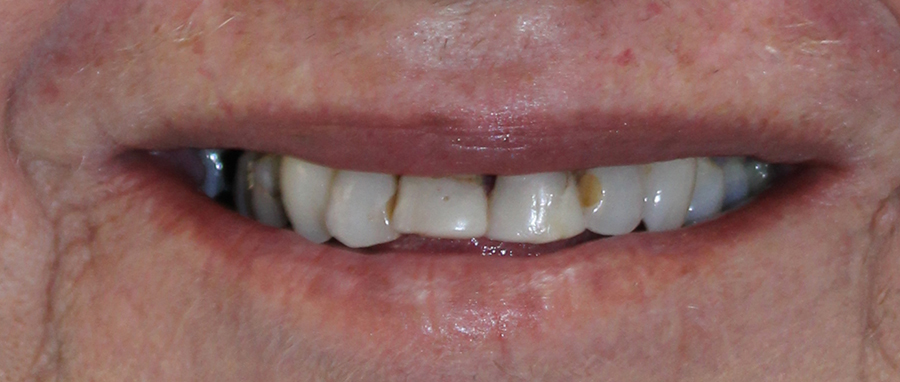 Case 7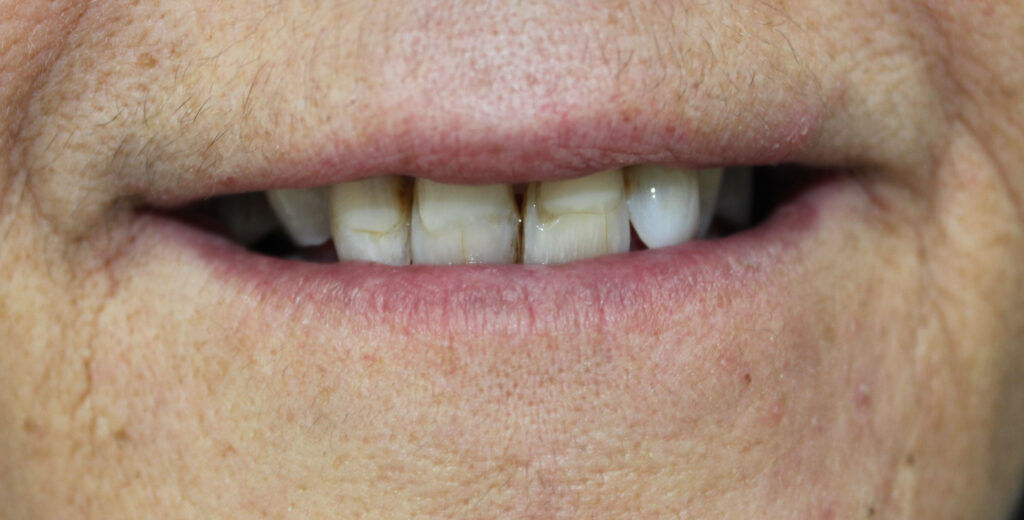 Case 8
Case 9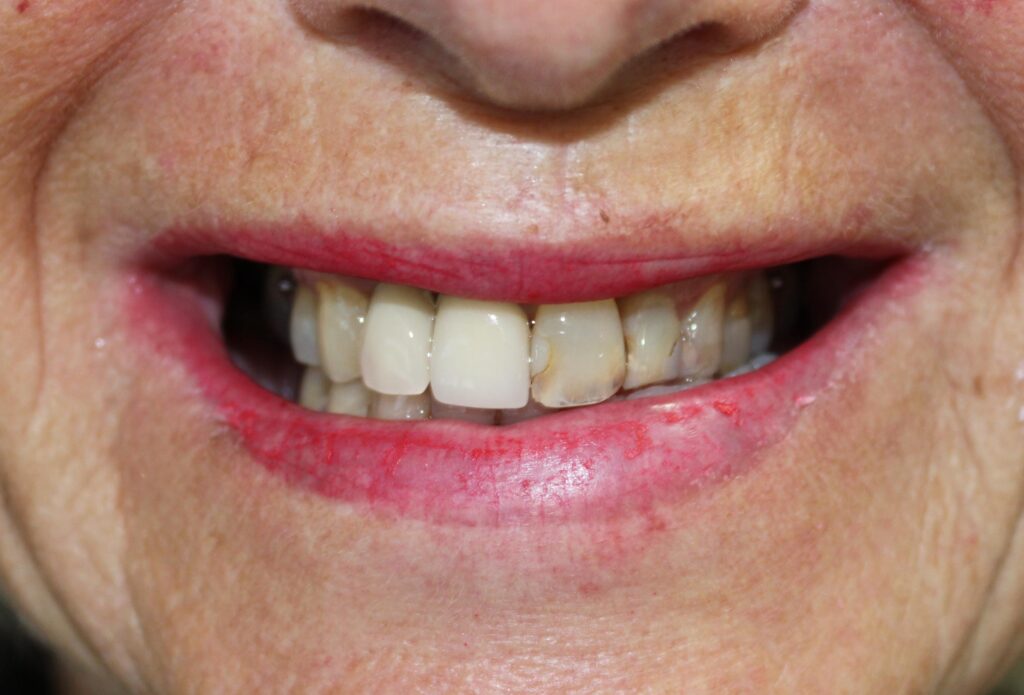 Case 10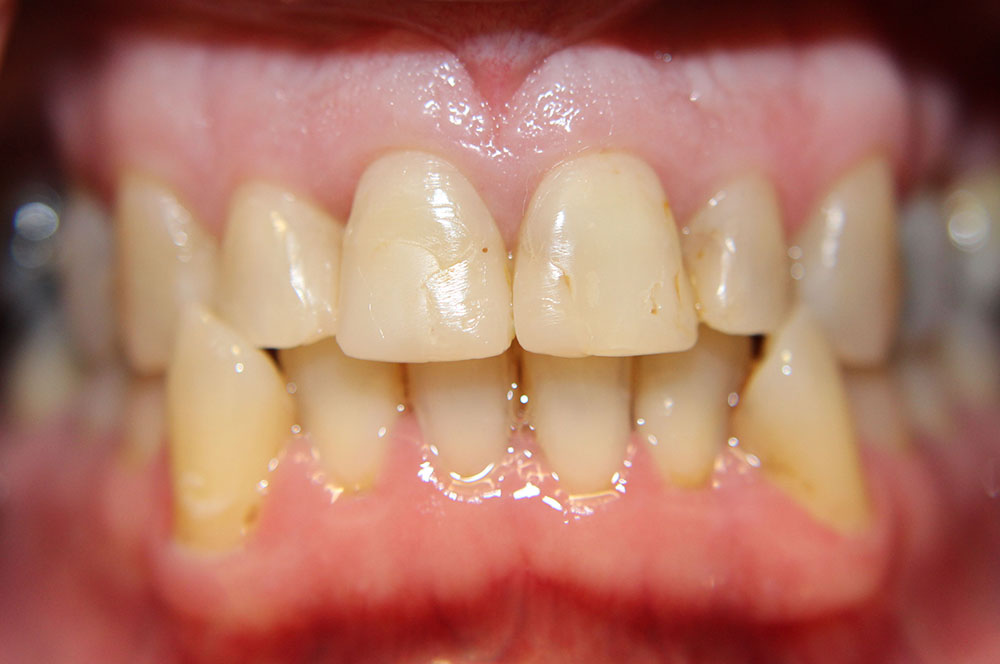 Case 11
Upper Back Crowns
Case 1