Why would you choose a specialist prosthodontist to do your partial denture (plate) 🤔
General dentists and clinical dental technicians who offer denture treatments will usually have undergone less formal training, often having less experience than a specialist prosthodontist. They are usually limited to using more simple techniques, not being aware of advanced procedures used by specialist prosthodontists. They also sometimes are not able to diagnose those patients with more difficult mouths with lots of gum and face shrinkage before commencing treatment.
Owing to specialist prosthodontists intensive training,  they are in the best position to fully diagnose, plan and advise on appropriate treatment and use various denture techniques underpinned by scientific evidence, research and experience. In addition, specialist prosthodontists can therefore also treat both simple and more complex or challenging denture patients. They also work with more experienced dental technicians (who do their laboratory work) and dental surgery assistants (often working on the best cosmetic outcome) which means the "team" treating you is the best than can be provided. This is certainly the case at Northland Prosthodontics !!!
Well-fitting partial dentures (plates) are essential to maintaining the longevity of your remaining natural teeth. The preferred (best) partial denture is a custom-designed metal (chrome-cobalt) based dentures are designed carefully to achieve the best fit and stability in order to minimize damage to surrounding teeth and gums. They obtain support from both the teeth and gums. Acrylic (plastic) dentures as well as flexible ones (Valplast) are designed to be gum-borne and violate the biomechanical considerations of partial denture design. They are believed to be damaging for the adjacent structures if such dentures are used long-term.
Save
Save
Save
Save
Save
Save
Save
Save
Save
Save
What does an upper plastic partial denture look like? This type of plastic denture has a limited life-span of around 3 years.
What does an upper or lower metal denture look like? This is the preferred partial denture and lasts 8-12 years.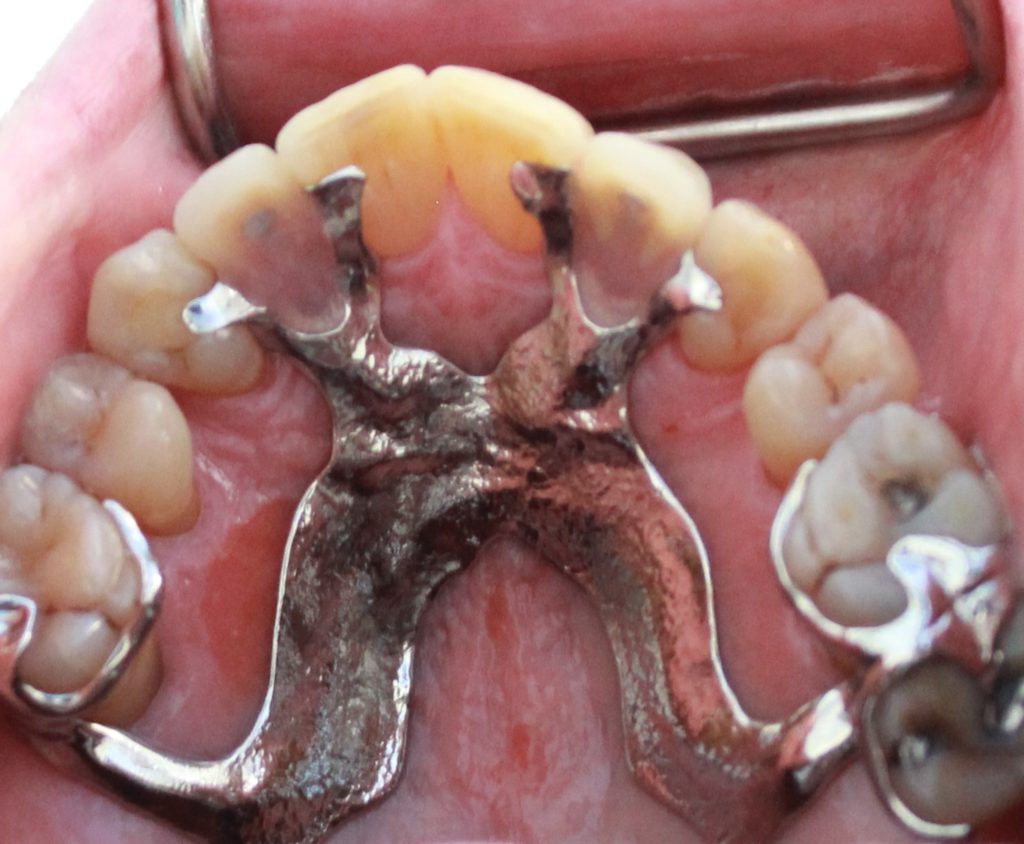 What do lower metal partial dentures with complete upper dentures look like?
Can you spot the partial denture teeth?
This patient did not want implants for her upper front teeth- can you spot the partial denture (plate) ?
Case 1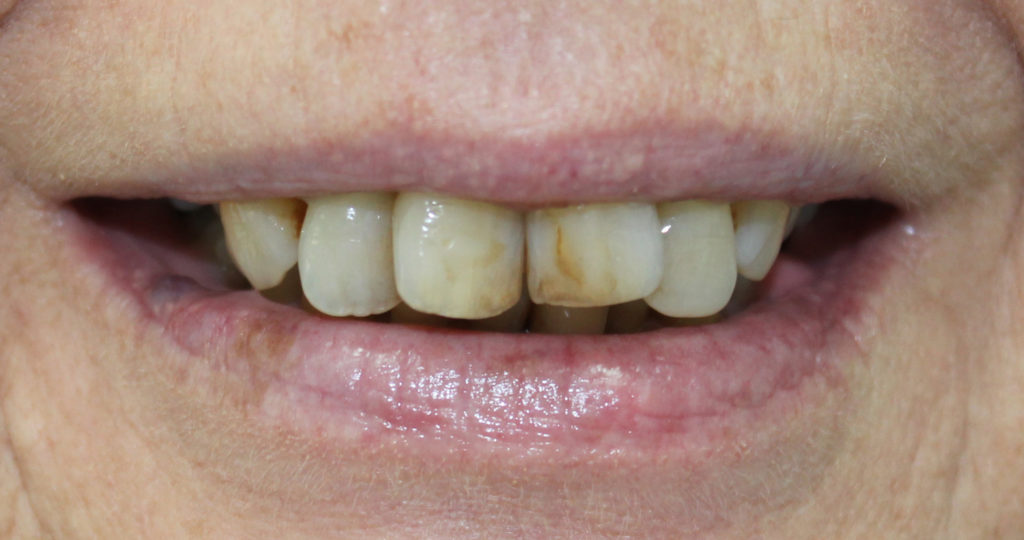 Case 2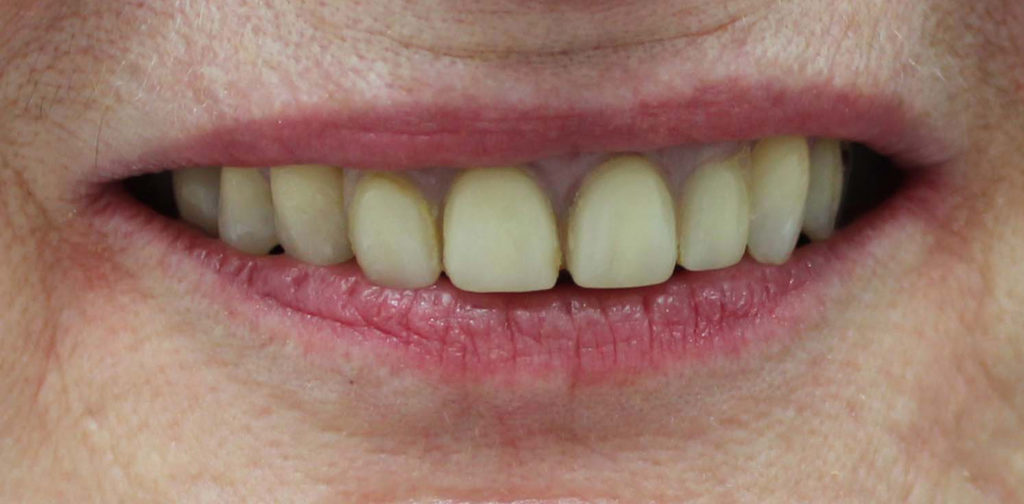 Case 3
Case 4
Case 5
Case 6
Case 7