Why would you choose a specialist prosthodontist to do your implant bridge🤔
General dentists who offer implant bridge treatments will usually have undergone less formal training, often having less experience than a specialist prosthodontist. They are usually limited to using more simple techniques, not being aware of advanced procedures used by specialist prosthodontists. They also sometimes are not able to diagnose those patients with more difficult mouths before commencing treatment.
Owing to specialist prosthodontists intensive training, they are in the best position to fully diagnose, plan and advise on appropriate treatment and use various implant bridge techniques underpinned by scientific evidence, research and experience. In addition, specialist prosthodontists can therefore also treat both simple and more complex or challenging implant bridge patients. They also work with more experienced dental technicians (who do their laboratory work) and dental surgery assistants (often working on the best cosmetic outcome) which means the "team" treating you is the best than can be provided. This is certainly the case at Northland Prosthodontics !!!
An implant bridge is similar to a regular dental bridge, but it is supported by implants and not by natural teeth. In most cases, when an implant-supported bridge is used, one implant is placed in the jawbone for each missing tooth. Then the crowns are connected to each other to form one piece.
Bridge vs Implant
When Is This Used?
An implant-supported bridge is used when more than one tooth is missing. It also may be used when your prosthodontist is concerned that you might put too much pressure on individual implants that are not connected to each other. For example, clenching or grinding your teeth can put a lot of pressure on individual implants. This can increase the chances that they will loosen from the bone and fail. An implant bridge reduces the pressure on the individual implants in the bone, and spreads it across the entire bridge.
Implant-Supported Bridge (Anterior- Impression)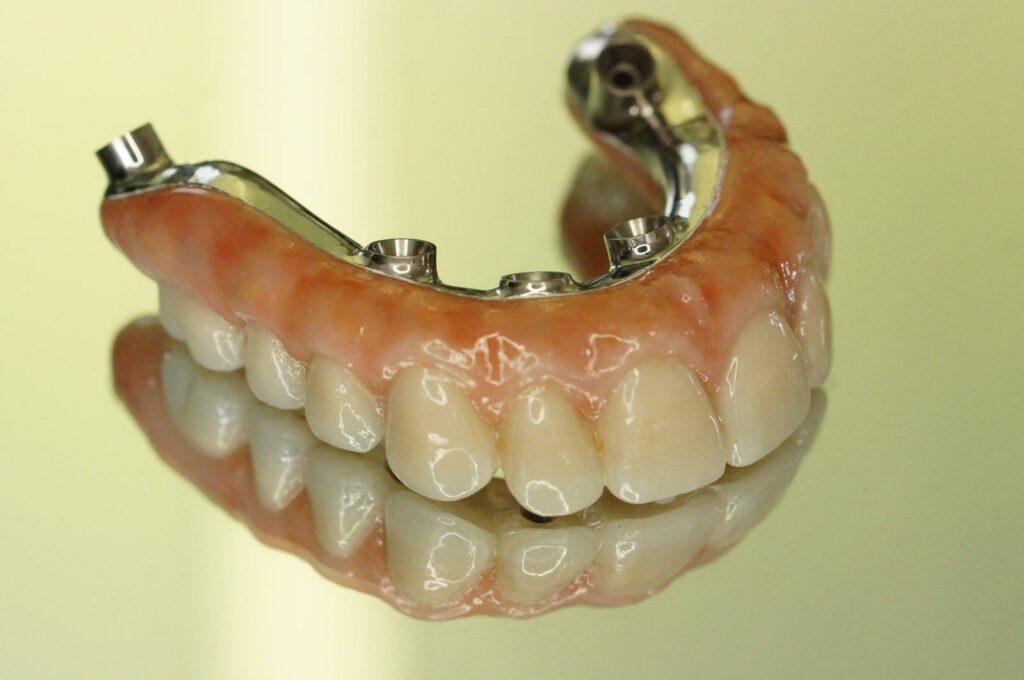 Upper Jaw Implant Bridge (All-on-Four)
Case 1 (latest style with tooth extractions, implants placed and temporary plastic implant bridge at same time)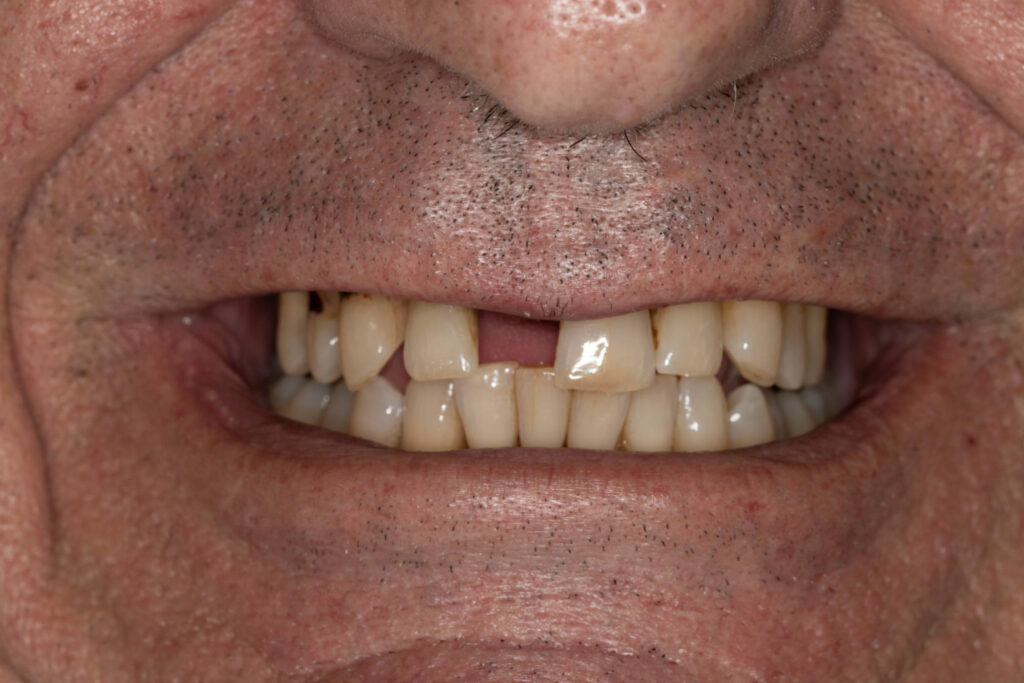 Types of Upper or Lower Jaw Implant Bridges (All-on-Four)
Case 1 (latest styles with 4 implants)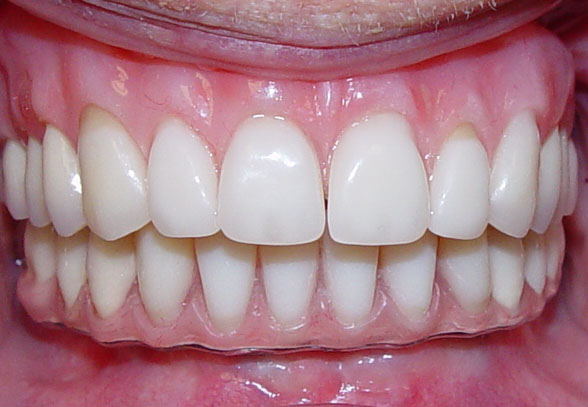 Case 2 (old style 5-6 implants which is no longer used)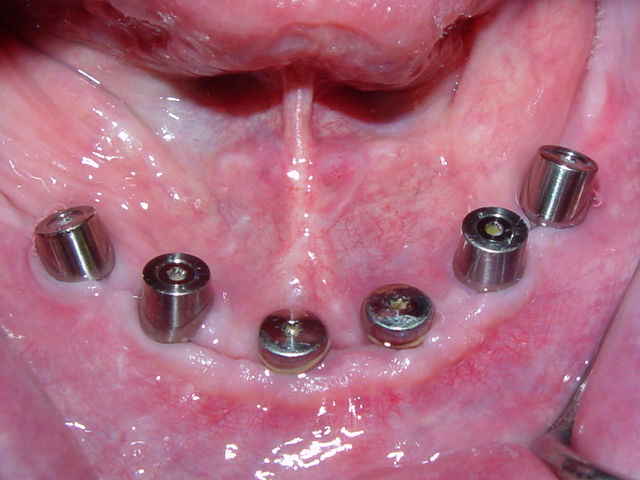 Upper and Lower Jaw Implant Bridges
Case 1